Android days
Android comes from the Greek words 'Andras' which means 'Human / Man' and 'Eidos' which means 'Species'. So a proper linguistic explanation in common English, should have been 'Human-like species', or 'Something that possesses Human abilities'.
I know, this seems like a pretty heavy introduction for saying something that simple like: 'Hey, I got a new droid phone', but; you know, I am an info-addict so, let me do my thing...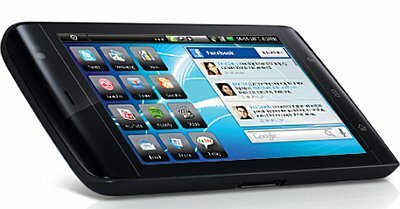 So, it's pretty obvious; I got a Dell Streak. There are many reasons for this. I just love its 5" display; 5mp camera with 720p video recording @ 30fps, pretty fast processor... and last but not least, its
gorilla-glass
. I got it updated to Android 2.1 Eclair using various methods; some of them included a possible heart attack as a result of bricking a brand new expensive phone unit, but thankfully, I got it up and running pretty soon before that happened...
For 450 Euro off e-bay for a brand new device with 32Gb fast miniSD included, I *think* I got myself a bargain... (or not).